MAKING AMENDS: Pre-Election Convergence – Day 1
Sat, Oct 6, 2012 - 7:00pm
Join Bedlam artists, activists, and visionaries for a weekend of conversations about the equitability of life, love, and happiness for all Minnesotans!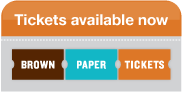 October 6th
At 7:30 pm at the Bedlam Lowertown, Molly & Harry will perform pieces about their personal histories to the public. Tickets are on a sliding scale from $12 to $20, with a portion of the proceeds supporting the Trans Youth Support Network. No one will be turned away for lack of funds.
Order tickets at Brown Paper Tickets
Molly Van Avery's Show Description: Do gay parents raise gay children? Some do. As was the case for performance artist Molly Van Avery. Join her for parlor games, to spy on her childhood, and to help her connect the dots between climate change, white-ness, and gay marriage as she wanders, out loud, along that river in Egypt.
Harry Waters Jr.'s Show Description: During the turbulent times in New York in the 1970′s and 80′s, marriage was not even an option for men like Harry Waters Jr. They were "illegals" and they reveled in that. Forty years later, circumstances have changed. Harry has embarked on a performance to explore, confess, and share the content and context of his family as a way to encourage others to honestly appraise their lives. As a gay African American man from Denver, Colorado with brothers, parents, mixed race sons, a white ex-wife, and a white male partner, Harry's family unit is…complicated.
Join us the following day, Sunday, October 7th, for a full day of Open Space Technology conversations concluding in an open mic report back at 7:00 pm! More details for Day 2 here.
Gimme the DETAILS!
Bedlam Lowertown is located at 213 East 4th Street, Saint Paul, MN 55101. The venue is wheelchair accessible. ASL and audio description will be available- contact andi@bedlamtheatre.org with questions. Tickets are sliding scale $12-$20, with a portion of the proceeds going to support the TransYouth Support Network. No one will be turned away for lack of funds.
SAVE THE DATE!
On Saturday, December 1st, get ready for the Making Amends Cabaret! Bedlam artists and curator Nastalie Bogira are gathering the talentedest of the talented Twin Cities queer performers in an evening of enlightened performance, including evolved pieces from Molly Van Avery and Harry Waters Jr., as the results of the November vote are tallied.
This activity is funded, in part, by appropriations from the Minnesota State Legislature with money from the State's general fund, and its arts and cultural heritage fund that was created by a vote of the people of Minnesota on November 4, 2008.