Eternal Cult presents: "RABBIT: An Original Rabbit Tragedy" (at Bedlam and on Tour)
Thu, Oct 11 - Fri, Oct 12, 2012
Thu 10/11, 8:00pm

$5-10

Fri 10/12, 8:00pm

$5-10
What does it mean to fail deeply and totally at every goal you've ever had? How can we keep going after terrible things happen? Why can't we just get what we want? With the help of an opera singing Greek chorus, "Rabbit" follows a modern tragic hero, a cottontail rabbit named Jonathan, as he struggles against a run of very bad luck. After he is snatched away from his wife and family by a giant hawk, his odyssey to return home is a near constant struggle against forces both natural and supernatural. Is it fate? Is it a path? Is there meaning? Or is all of it just a bunch of random crappiness raining down upon him? Upon us all?
Written by Jon Mac Cole and Savannah Reich.
Directed by Jon Mac Cole, Savannah Reich and Christopher Allen.
Original music by Anna Young.
Set design and construction by Emma Alves.
Starring: Jon Mac Cole, Patrick Costello, Flora Mahaffy, James Jordan, Savannah Reich, and Anna Young.
Bedlam is proud to DOUBLE host the Eternal Cult, in residency to make the show in Minneapolis and on stage for the culmination of their national tour in St Paul!
Saturday September 22nd
Bedlam Community Design Center- Ivy Building.
2714 27th St. Minneapolis, MN 55406
8:00 pm. Donations accepted. Register for Bedlam Theatre and Eternal Cult Present: Rabbit Tragedy on Saturday, Sept 22nd.
Thursday, October 11th and Friday, October 12th
Bedlam Lowertown
213 4 St. E. Saint Paul, MN 55101
8:00 pm. $5-10 suggested donation.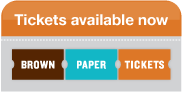 .
.
You can also  "RABBIT" at one more Minneapolis stop, and spread the word to your friends in other cities:
Sunday September 23 @ Seward Café. 8pm. $5-10 suggested donation
Mon 24 –  Milwaukee, WI
Tues 25 – Chicago, IL
Weds 26 – Muskegon, MI
Thurs 27 – Detroit, MI
Fri 28 – Athens, OH
Sat 29 – Pittsburgh, PA
Sun 30 – New York, NY
Mon 1 – New York, NY
Tues 2 – Philadelphia, PA
Weds 3 – Baltimore, MD
Thurs 4 – Baltimore, MD
Fri 5 – Charlottesville, VA
Sat 6 – Day off!!
Sun 7 – Chapel Hill, NC
Mon 8 – Asheville, NC
Tues 9 – Driving
Weds 10 – Kansas City, MO
http://www.facebook.com/notes/savannah-reich/rabbit-on-tour/10151162095004834