.
.
.
.
.
.
.
The votes are in!
Minnesota is the first state to defeat a proposed marriage amendment! Join Bedlam artists, activists, and visionaries for an evening of creative assembly curated by Nastalie Bogira as we recover and reimagine what's next for Minnesota.
Saturday, December 1st @ 8 pm – Doors open at 7 pm.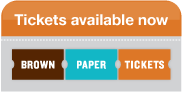 Featuring:
Michelle Be
Hiponymous
Juma B. Essie & Ellen Marie Hinchcliffe
Hank Heat
Mad King Thomas
Molly Van Avery
Harry Waters, Jr.
and your host, Jesse Sparkles!
Curated by Nastalie Bogira
Reserve your tickets now: http://bedlammakingamendscabaret.bpt.me/
Twitter: #MakingAmends @bedlamtheatreMN
Facebook Event: http://www.facebook.com/events/478647445501877/
Gimme the DETAILS!
Bedlam Lowertown is located at 213 East 4th Street, St. Paul, MN 55401. The venue is wheelchair accessible. ASL will be available from Austin Beatty and Jo Lum- contact [email protected] with questions or ideas for how Bedlam can be more accessible. Tickets are sliding scale $12-$20, with a portion of the proceeds going to support the TransYouth Support Network. No one will be turned away for lack of funds.
What is Making Amends?
Bedlam Theatre is partnering with performing artists Harry Waters Jr. and Molly Van Avery to embark on a series of conversations around the proposed Minnesota Marriage Amendment. Supported by funds from the Metropolitan Regional Arts Council, Bedlam's Making Amends project is designed to broaden the conversation from a rallying cry of "Vote No" to the marriage amendment to a larger conversation around the meaning of family, commitment, and society for the entire spectrum of sexual orientation and gender identity. Throughout September, Bedlam, Harry, and Molly performed and led discussions with Minnesota residents right in their living rooms with the Making Amends Living Room Tour, followed by a joint performance at the Bedlam Lowertown on Saturday, October 6th and a day of Open Space Technology conversations on the 7th, together comprising the Pre-Election Convergence. Now join a wide range of artists, activists, and visionaries for a night of creative assembly curated by Nastalie Bogira as we recover and/or reimagine what's next after the votes are in.
This activity is funded, in part, by appropriations from the Minnesota State Legislature with money from the State's general fund, and its arts and cultural heritage fund that was created by a vote of the people of Minnesota on November 4, 2008.